Author's Note: This article was originally posted on the 16th of July 2018 and has been completely revamped and updated to keep up with the changes.
Whenever you think about growing your business, it's likely that what you actually want is a scalable business. Because scalability is not simply about growth.
We all want our businesses to be more productive and more profitable from year to year. That's growth. To be scalable, your business needs to have the foundations to deliver that growth fast.
The perfect recent example has been the explosion of video conferencing through the Covid pandemic. Zoom's growth during their first quarter of lockdown more than doubled their revenues; far outstripping what they had anticipated at $328m.
But without an ability to support the estimated 300 million meeting participants per day, it could have been disastrous.
Because Zoom had built their business with scalability in mind, they could handle the huge and unexpected influx of users.
Looking for a handy checklist that will walk you through all that's needed when preparing your business for sale? We've created one with all you need – and you can download it here.
What is a scalable business model?
One definition of scalability reads:
"Scalability describes a company's ability to grow without being hampered by its structure or available resources when faced with increased production."
In a nutshell, scalability is the ability for a business to grow without hindrance. For it to happen, you need to have strong foundations underpinning that growth. We'll cover the aspects that make it up in this post.
How do you know if a business model is scalable?
But first, how can you tell if your business is scalable? Consider if you were to receive a substantial new investment…
Would you be able to distribute the money across your different business functions and would the business still operate in more-or-less the same way but with increased profitability?
If your answer is yes, congratulations, you've built a scalable business. If the answer is no or not sure, you may need to look at the different aspects of your business and see where you could optimise. Keep reading to find out how you can do this.
Characteristics of a scalable business
There are six aspects that build the foundation of a scalable business that can grow exponentially. These are:
Recruitment
Partnering with other businesses
Technology
Outsourcing
Marketing
Innovation
Keep reading to find out how each of these contribute to building a scalable business.
Recruitment
Businesses that want to be able to scale quickly, need to be hiring the visionary people who will run tomorrow's business. Of course, an entire business of visionaries would achieve nothing without the steadfast 'doers' supporting them. As always, balance is required. But, it is the visionaries who will spot the growth opportunities, changes in markets and emerging trends before they become mainstream.
One example is Centre Parcs. Successful on the continent since launching in 1968, they only moved into the UK in 1987.
It could have been a total flop. UK post war legacy was enjoying cheap, working class, coach trips to Butlins. Introducing a luxury holiday camp concept could have backfired. It would have been easy to bypass the opportunity.
It needed the right people on the ground to lead the development. Leaders who shared and believed in the concept, who did deliver, ensuring it was fully booked from day one.
When you're thinking about employee makeup in your organisation, make sure you carefully plan for a balance of visionary people and operational pros to develop and drive ideas that ensure growth.
Partnering with other businesses
It's practically unimaginable to buy a Samsung phone without Google apps pre-installed. When you purchase a TV in the UK, it will come pre-loaded with the Freeview technology.
These partnerships make each individual product more attractive and more valuable. With built-in partnerships like these, it allows these companies to remain competitive.
Other partnerships are optional. Like the extended warranty options when you buy your gadgets. Others think outside the box a little further like the pet product manufacturers who provide branded accessories for Land Rover.
Partnering your business with another can extend your market and open it up to many more customers and it makes for a scalable business that can grow exponentially.
Technology
Businesses now harness technology for accounting (Sage, Xero, Quickbooks) which free up staff to focus on other aspects.
There are also CRM systems, online banking, video conferencing and marketing automation. All these technology developments have helped to streamline business operations. Amazon couldn't do what it does in home delivery without automated warehouses and robotics.
Knowledge sharing and harnessing technology to free up staff to do other tasks is one thing, but for things like robotics, they can operate 24-7. No holidays or lunch breaks. That adds capacity to your business and makes it easier to scale without expensive staff-related overheads.
When considering how to make your business model more scalable, review where you can introduce technology to help automate processes.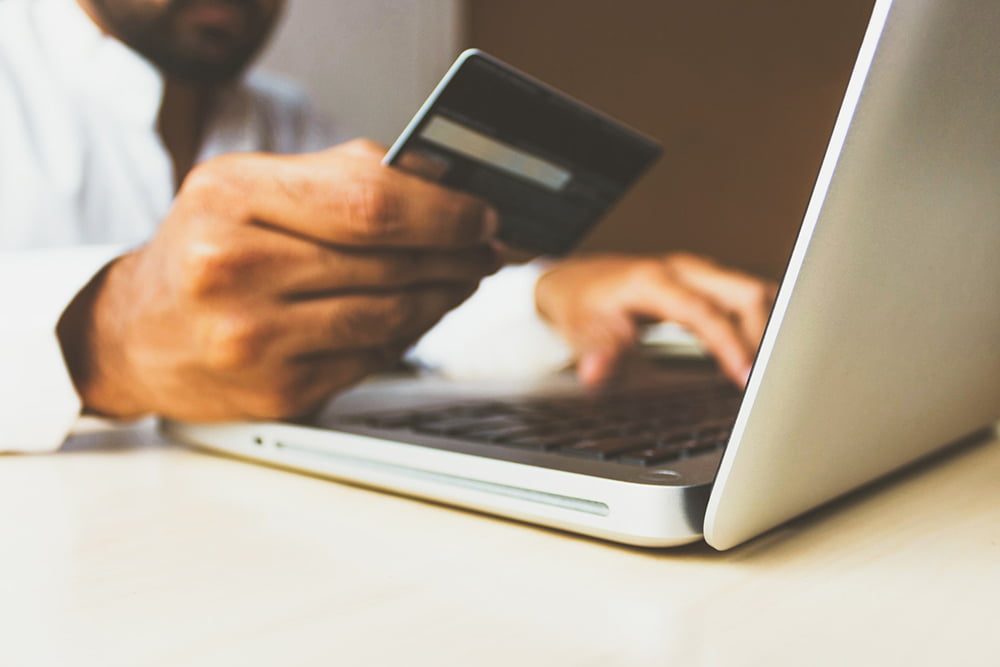 Outsourcing
Consider your key business functions. What does your business stand for that you need your in-house experts and machines to do? For all other things, it may be more financially viable to outsource functionality to third parties, saving you costs, operational efficiency, time and stress.
Non-business-critical activities you do in-house can be a distraction costing you innovation, staff morale and, ultimately, revenue. Evaluate which functions you can outsource to enable a more scalable business model.
Marketing
Scalability and growth go hand-in-hand. Most growth needs a marketing machine behind it to encourage people to buy or capture existing demand.
Once you have a product-market fit, work out the best marketing strategy with a mix of brand awareness building and performance marketing. Once you figure out what works, invest most of your marketing budget into the things that you know works and have a smaller allocation to try out new things.
With the right team of both inhouse and outsourced marketing professionals, and with automated processes, you can have scalable growth.
Innovation
For your business to be scalable, it also has to continue to bring something new to market. These can be completely new product developments (e.g. when the iPhone was introduced by Apple) or an improvement on what went before (e.g. new car models being released every year).
Put time, and effort into creating new ideas and build a company culture where these can flow and be tested. These will require appropriate budget allocation. You may need a separate R&D team or you could offer some employees 20% of paid time to work on new projects (as had been introduced by Google in 2004).
With innovation, you are also better prepared for changes outside of your control. You can pivot when required and continue to grow.
When you innovate, you make sure that you always have a backup for the inevitable phase out of your products that is part and parcel of any product lifecycle. You are also ready to pivot when needed. This lets you scale without worrying about the future.
Scalability helps survive difficult times
During the 2020 pandemic, the term 'pivot' has come to the fore and there is a lot of crossover to scalability.
Clothing manufacturers pivoted to producing PPE. Engineering companies pivoted to manufacture respirators. Restaurants pivoted to take away services.
Crisis forced these pivots. And if a business has scalable foundations, this could determine if they survive. For instance, can a restaurant keep its takeaway service and eat-in dining or could it quickly switch between the two models as required?
Here are some questions you could ask yourself to stress-test your business:
What is the future potential of your business?
Is there room to expand into different markets?
Which markets would you approach in challenging times?
Can you begin cross-selling your products or services?
What are your major competitors doing that you're not?
How do you create a scalable business model?
A scalable business provides security and ongoing profits. No wonder it is desirable to build a company that can scale. Here's how you do it:
Build a strong team that can run the business.
Partner strategically with other businesses to deliver value to your customers.
Use technology to automate and make efficiencies.
Outsource non-business-critical functions.
Build a robust marketing machine with a mix of brand building and performance marketing.
Innovate and be ready to pivot.
How scalability affects business valuation
You may or may not be considering selling your business. If it is something you are thinking about in the future, building a scalable business can secure a higher valuation for you.
If you are in the manufacturing, engineering or professional business sector, we are uniquely positioned to help you develop a more valuable business model that can fetch you a higher valuation. We have over a decade of experience selling businesses in these sectors and our track record says 90% of our sales and acquisitions make it over the line.
Potential buyers aren't solely concerned with past performance of a business, they need to be assured that there's a future in your business too.
Geographical and in terms of capacity, could your business cope with international interest or spikes in demand? Our research has shown that businesses with international reach usually receive higher offers.
When building a scalable business that you intend to sell one day, ask yourself what problems would a substantial increase in sales present for the following:
short term staffing issues,
storage,
premises.
If a buyer sees that to grow, you need bigger premises, that additional overhead is calculated in the total investment they are willing to make. Essentially, they lower your offer knowing they will have to spend on premises.
A business with in-built scope for huge increases in demand is much more appealing, especially for a buyer with plans for growth.
Don't forget, when you are preparing a business exit strategy, think like a buyer.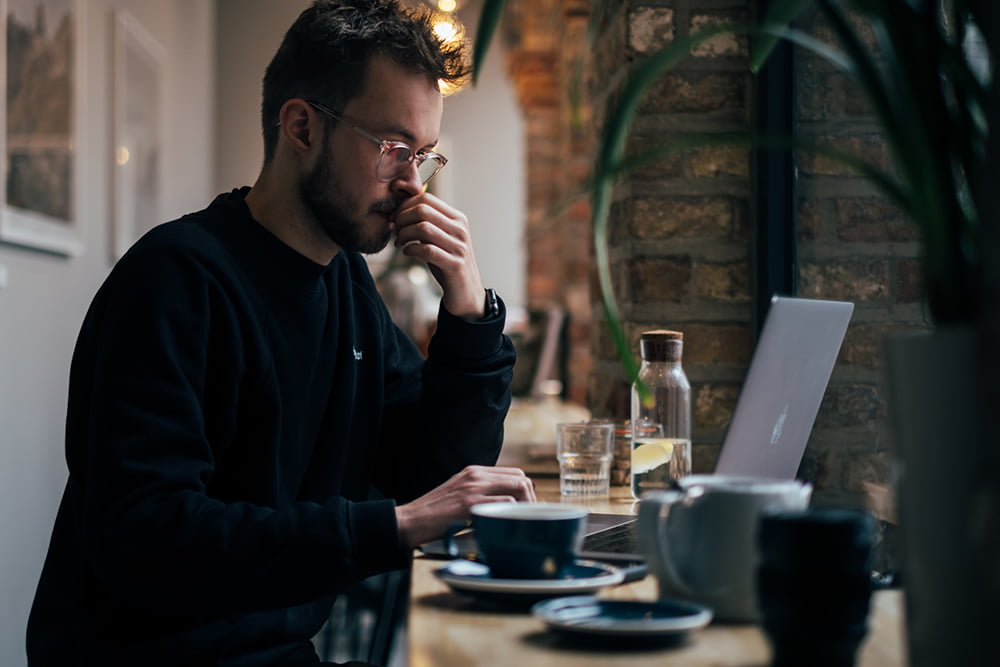 Conclusion
We don't like waste. It's costly and unnecessary, but building in capacity to allow your business to quickly scale is not wasteful.
Examine your markets, look at your competitors and decide which aspects of your business need to be scalable. And if you'd like someone to work through these things with you, please get in touch. We start with a free business evaluation which tells you your current and potential business value.