This article was originally posted on the 8th of November 2019.
There are many different strategies to exit your business and whilst common themes apply, construction firms presents a few bespoke challenges.
Couple this with the challenges of a management buyout (MBO) and an exit in the construction sector is one that needs forethought and planning.
After decades of owning Excelsior Panelling Systems Ltd, retirement beckoned for its 2 owners. They had bought the business via an MBO so had some insight to the process. Whilst they had not exclusively thought to sell this way, they were open to all possibilities.
We've examined what is a management buyout and how to do a management buyout before. In this article, we will take you through the points specific to the construction industry and the Excelsior sale.
Looking for a handy checklist that will walk you through all that's needed when preparing your business for sale? We've created one with all you need – and you can download it here.
Understand the compromise of an MBO sale
Vendors are making a compromise with an MBO.
An open market sale might raise more money, a higher proportion of which you will receive at completion, but you're dealing with an unknown buyer. Possibly even a competitor, which brings further challenges;
Will they deliver on the side of the agreement?
Are they trustworthy or trying to steal your contracts?
How do you deal with confidentiality throughout the process?
When do you tell the management team?
Will a trade buyer retain the staff and premises?
How intensive will the legal process be? etc.

With an MBO many of these issues fall away as you know the buyers and they know the business. You are selling to a trusted team, one you've built and nurtured. But an MBO team will probably need the vendors to lend them some cash to purchase. Vendor financing.
The compromise; a lower price in favour of a less stressful sale to a known and trusted buyer.
For an MBO team the chance to buy a business that they know, provides the opportunity to own a business that might otherwise be unaffordable.
Key Learning – Ensure all parties get independent professional advice. Advisors can help tackle the issues and sit between the parties to advise how things can be done and remove the tension from the process.

When to build the MBO team
If you want to be paid when you sell your business, and why shouldn't you be, then whoever buys it needs credibility.
Why? It's likely that as employees your MBO team won't be in a position financially to buy you out. They will need to find financial backers.
Funders are more likely to back an MBO team who have a proven track record. So they need to be able to demonstrate;
How successful they are
How long they have been in position
The level of responsibility within their role and within the management team

This leads to;
Being able to raise more money
Less vendor financing required to bridge any funding gaps
If vendors ensure their replacements are trained and ready long before the sale they can exit the business quickly post sale. (This matters – imagine the tension of needing to stay in the business post sale, whilst the ambitious new team want to drive growth. Tensions grow)

Recruiting an MBO team should be planned long term because it benefits the business regardless. Don't do it in the year before sale.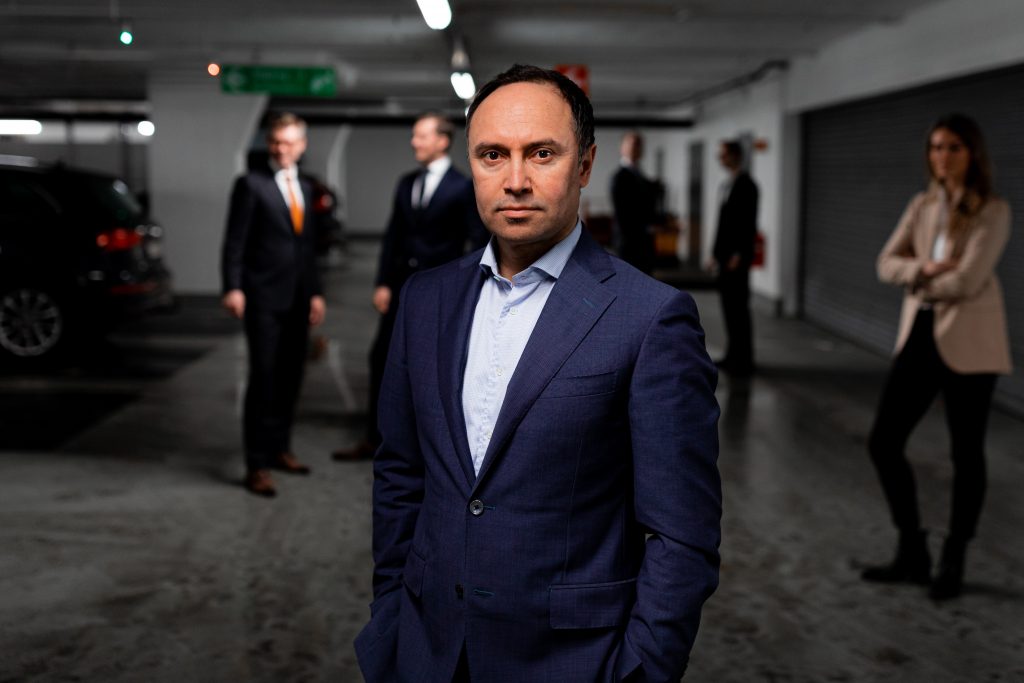 Key Learning – A business with a secondary management team is worth more to a buyer than one without. As vendor you also get to leave more quickly post sale with more money up front.

Case Study

Some years before retirement was actioned at Excelsior, one key employee was promoted (Steve) and another recruited (Richard). They specifically filled the key roles of Production Director and Sales Director.

Steve and Richard had time to mature in their roles. They also began to run and grow the business.

In turn, the owners were able to spend less and less time in the business. By the time they were offered the MBO opportunity a funder could see;

1. The new team had the right experience,

2. They had ideas of their own to drive the business forward, and

3. That the retirement of the owners would not have a detrimental effect on the business.


In other words, they were bankable risk.

This resulted in the funder providing a higher proportion of unsecured lending than first anticipated. That then resulted in the need for less personal funding from the vendors or the MBO team.

Uscita were appointed to advise Steve and Richard, whilst the vendors appointed their own advisors.

Agree your goals
It must be recognised each side will have its own aims and vision for the sale.
The vendors concerns will be about;
Total price received
Proportion of cash paid at completion
Terms of any deferred or earn out payment
Timing (e.g. health issues requiring a quick completion), etc.

The MBO team should be concerned about:
Price paid
Cash flow post sale to repay loans
Their personal cash contribution to the purchase
How long they want to own before they realise their value

This is where the collaborative nature of an MBO is most useful, especially if building an MBO team over time.
Setting out goals early allows everyone to drive the business in the same direction, achieve a price for the vendor on exit they need, whilst setting up the MBO team for a successful future.

Case Study

With Excelsior our first step was to sit with our clients, the MBO team, to list:

1. Why they wanted to buy the business
2.What their long-term personal goals were
3.What their long-term business goals were
4. Their current financial status and an affordable contribution level

This helped us with negotiations, but just before completion it allowed us all to run through the list again to ensure we remained on track.

The second step was a meeting between ourselves, vendors and buyers to build a picture of the value of the business and what a successful transaction needed to look like for all concerned.

The collaborative meeting set the principle terms of the deal around which we could prepare our figures for the banks.

Our process involved a sharing of information so we could benchmark the value of Excelsior Panelling against its peers and business model. As all parties had input into the this process the value provided was agreed much quicker than in a traditional negotiation.

Key Learning – growth pre-sale is often seen as a conflict. It does demonstrate to all parties the new team has what it takes to succeed, but it also drives up the value and asking price. Pre-sale growth requires collaboration to provide that the benefit is split fairly.


Financial analysis, particularly for the construction sector
So far we have described sound principles of an MBO process that could be applied to any business, whatever the sector.
The financial analysis required to support fund raising for an MBO will also look similar across many sectors, but in construction there are extra metrics that require a deeper consideration.
In general, funders will want to see both historic accounts and forecasts that should consist of profit and loss, balance sheets and cash flows.
A word on forecasts. Most business owners hate them and produce them with a finger in the air. This approach won't get what you need.
Properly pulled together, using the data already in the business, forecasts are very useful and provide a framework for all. Demonstrating to a funder that the MBO team hit last year's budgets provides the belief they will hit this year's figures as well, confidence that is vital.
They will also expect an analysis of long-term trends (Sales, margins and overheads), which are more powerful if backed by industry specific market research.
Prepare a suite of KPIs, numbers you can track that quickly demonstrate what is happening in the business. This will include gross and net profit margins, but also debtor, stock and creditor days are pretty standard. For example, in a recurring revenue business, retention rate, customer lifetime value and cash burn should be added metrics.
Within construction a few other numbers matter. There will be a particular focus on application days and retentions, for example. How well these are managed indicates the strength of quality and credit control in the business.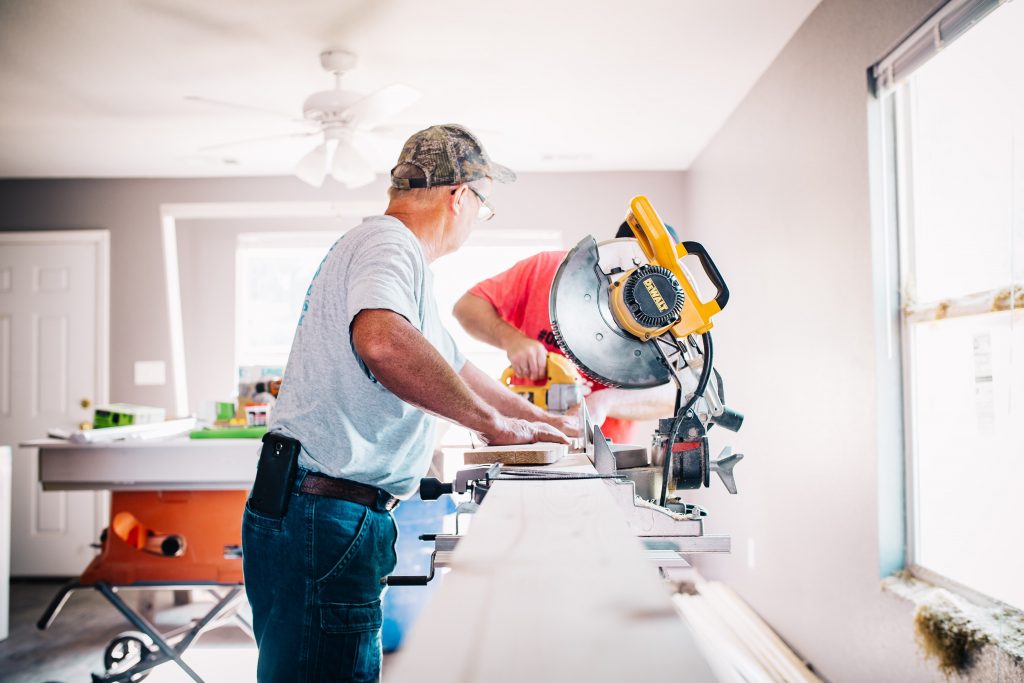 Case Study

Excelsior is a contracting business – supply or supply and fit – and the high working capital provided both issues and opportunities.

For the vendors it meant they had to leave behind a large balance sheet within the deal price, which the buyers inherited. This balance sheet however did provide decent security, by way of the debtor book, for the funder.

NB – Most funders will not consider applications (work awaiting approval) as good security.

Key Learning – In construction, businesses work hard at reducing working capital, especially applications, before a sale. It benefits both parties as the cash released can be used to pay the vendor and the buyer has better cash flow.

Managing emotions
Whilst an MBO should be quicker than a trade sale because we skip the time to find a buyer, there will still be tensions.
Most people would assume this is about price, but often it is about other matters like salary, role post sale and even job titles. Most often it is because the MBO team want to make changes that the vendor (who is naturally more risk averse close to a sale) would rather not.
Remember before the sale all parties need to work together for the good of the business. Agreeing to channel issues through the advisors helps take the heat out of the day to day running. Advisors help negotiate the solution.
Key learning – However hard it is, do not bring the deal to work. Use your advisor.

Case Study

As part of Excelsior's sale there were some bumps in the road, which our clients would have been within their rights to get very upset over. Whilst we would never disclose the nature of those issues, we were able to handle them with either advice to our clients or direct with the vendors advisors and solutions were quickly found.

"MBO's are a difficult process and Paul helped us by being an expert and a counsellor, enabling us to negotiate hard but fairly with the vendors whilst maintaining the essential ongoing working relationship. We are now both excited about the opportunity we can deliver at Excelsior."

Steve, Excelsior Panelling Systems Ltd


Changes to due diligence and legal aspects in an MBO
In an ordinary sale to an outside party you can expect long and exhaustive due diligence. If you want that big cheque, then expect to answer all of their questions and provide suitable warranties against your answers.
In an MBO the buyers already know a lot. Warranties should be much more limited due to their extensive operational knowledge of the business.
For a construction business expect to have to demonstrate the level of warranty claims on work done. Both how often claims arise and their value. Health and safety will also be key as a history of breaches, not matter how innocent, will put funders off. For the legal work you need to trust that your solicitor is experienced in these aspects so you receive the best advice and protections.
Funders, however, will employ their own solicitors and do their own level of due diligence to ensure the lending is not at risk.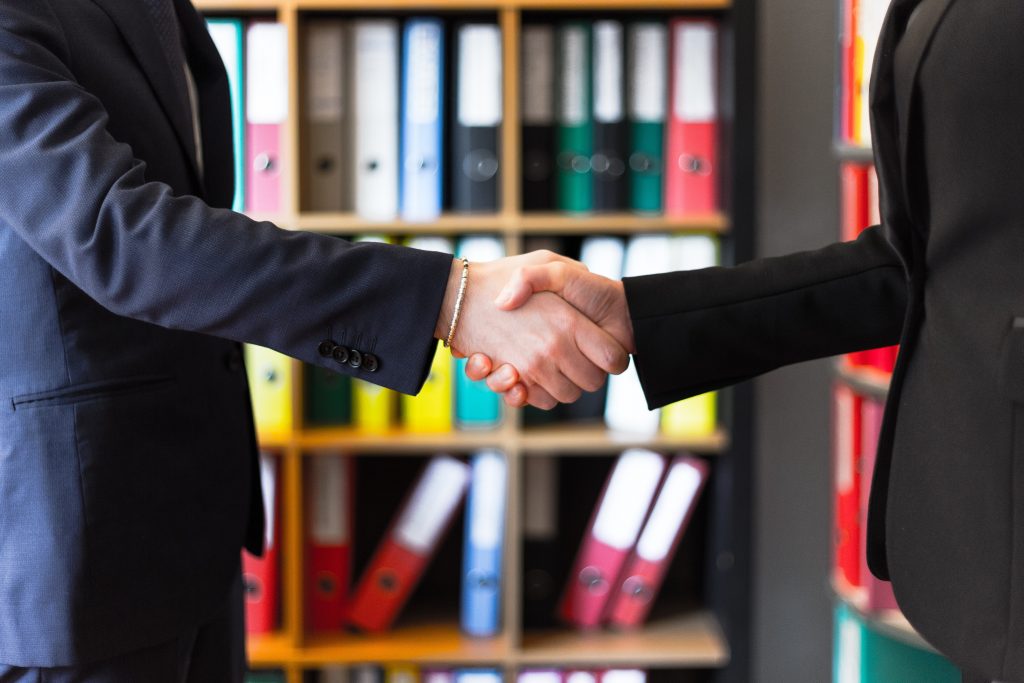 Case Study

We did run into issues with the vendors solicitor, who had not handled a transaction of this size and nature before. This caused extra cost for the buyers, which was reflected in an adjustment to the deal price.

Key learning – Prepare your due diligence well in advance, pick experienced advisors otherwise the delay and extra costs incurred will be significant.

After the MBO completes
As mentioned above, if properly prepared, the vendors should be able to leave quickly after completion. They have received the value they needed and are happy to leave any deferred element in the hands of a capable and trusted team.
But what if this ideal is not quite the reality?
Vendors;
Remember the business is no longer yours!
Relinquish the bosses office – Surely the idea of a sale is no longer being seen as the boss and answering all those questions?
Try and act as a non-exec Director – available with advice when asked or when your experience may help the team make a critical decision.
If the new owners decide differently, let them get on with it.

Buyers;
The vendors have spent many years building and worrying about this business and you may still be delivering part of their retirement fund. Of course they will be interested.
Treat advice as well intended, the lessons vendors learned years ago may still be relevant.
If you make an alternate decision, you should be able to explain it, so please do.

Case Study

For Excelsior it was realised that a swift and clear handover of roles was most desirable. The rest of the staff needed to know who to go to with their questions.

The vendors were offered non exec roles attending board meetings and being available at the end of the phone if necessary. They also had the right to receive accounting information whilst their loan was outstanding.

It has been over 12 months since the sale and Excelsior completed and despite Brexit and Covid, is performing well.

The buyers were able to hit the ground running and implement their ideas, ideas formulated in the period in the business pre-completion.

They have achieved significant, profitable growth and are ahead of their projections for the business. We wish them well.

The right process delivered a deal, largely agreed within the first 2 months, to completion. Over time, all parties should achieve what they expected from this sale.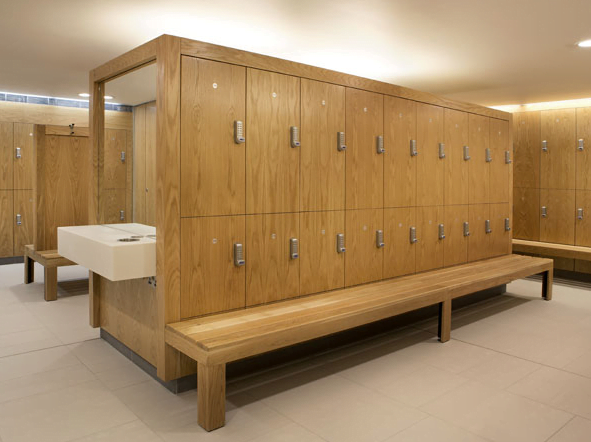 "Having not done this before we didn't know how to approach the discussion around value and deal structure. Paul's technical expertise were crucial, but what I valued most was the honest advice and guidance. It was clear our interests were always first and he demonstrated this several times during the negotiations."

Richard, Excelsior Panelling Ltd



Key learning – Buyers with a plan have the best chance of success to build upon what the business knows, but manage the change required to deliver future opportunities.
Why not explore your own exit options, whether MBO or open market sale, by beginning with a current valuation.