This article was originally posted on the 1st of November 2018.
When we are dealing with business sales in the SME market, retaining staff for the new owner is intrinsically linked to the value you're paid. It is one of the questions asked when owners decide "I want to sell my business".
Sadly, because of large corporates which hit national headlines, we often associate business sales with owners cashing in and high volume redundancies.
In the SME market this could not be further from the truth. It is reported that 75% of business owners regret the sale of their business within 12 months. One major reason for this is how their staff have been treated post sale. Indeed, the treatment and ongoing employment of staff often comes to the fore when selecting the best buyer – it is not always about the cash.
So our SME business owners are not as cold hearted as the press would lead us to believe and throughout this article we will be checking in with John Parker, previous owner of JP Exhausts Ltd who we assisted with his sale.

"I had worked with my employees since they left school. Throughout my time running the business, I had also helped to reform people, who would perhaps have otherwise ended up in trouble, by offering them a decent job.
My 'family' of employees were important to me and so when Cobra expressed an interest in buying, I was pleased. I'd worked with Rachel and her father, previously and they had a similar ethos to myself."

John Parker, JP Exhauts Ltd
In this article we are going to cover;
how you destabilise your business
how your staff can stabilise your business
the importance of employment contracts
should you tell your staff you're selling
do employment contracts guarantee continued employment
where does TUPE fit in
how can I best manage staff uncertainty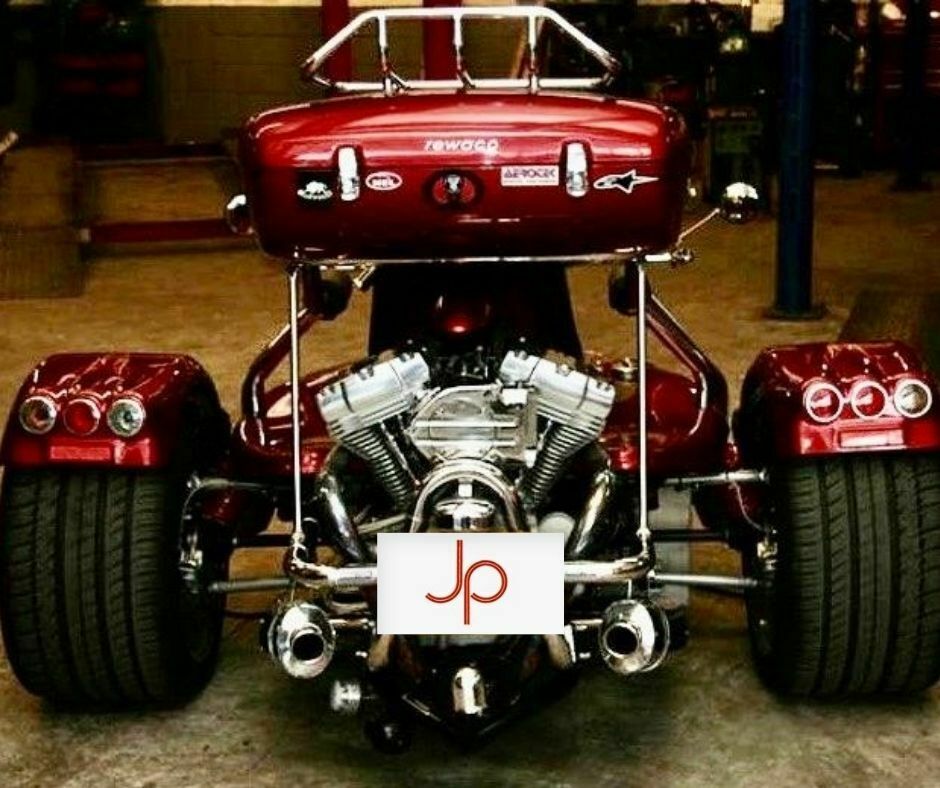 Looking for a handy checklist that will walk you through all that's needed when preparing your business for sale? We've created one with all you need – and you can download it here.
How you destabilise your business
As certified Value Builder coaches, we know that one of the key elements to business value is independence. That is to say, independence from you as business owner. Its harsh. No one knows your business as well as you, but that can devalue it when it comes to selling.
If every decision, query and customer request comes personally to you or has to be signed off by you it reflects on the stability of the business. If a buyer thinks the business is unstable, they see risk and that equates to a lower offer value.
In this frame of reference, stability is anything which gives your customers an opportunity to go elsewhere. If a customer is used to dealing with you or your staff are used to referring to you and you are removed from the equation, the service changes.
When things change, customers take the opportunity to shop around. Something they don't tend to do when things are stable.
Think about your hair. You may have a favourite hairdresser or barber that you've been visiting for years. You trust them, know them and keep returning to them time after time. Then one day you turn up for your scheduled appointment to find they've left. Someone else from the salon cuts your hair. Do you re-book for next time or do you make an excuse and take the chance to try somewhere new?
If the day to day business operations are so reliant on your involvement (as the business owner) your departure can only destabilise the business. This is an important part of planning your business exit.
How your staff can stabilise your business
In short, everything. If you have taken time to
recruit and train well
document processes for consistent delivery
delegate effectively to staff
empower staff to take relevant decisions
your customers will have less contact with you as owner. You will have equipped your staff in a way that adds stability to your business at the point of sale, no matter that you will have gone. This should be part of your sale preparation checklist.
"Our staff are our most valuable asset" is a statement flippantly made my many businesses. When your staff provide stability in the time of a business sale, their value turns into actual cash paid at completion by the buyer. That makes the expression much more tangible.
So now you just have to stop your staff from leaving.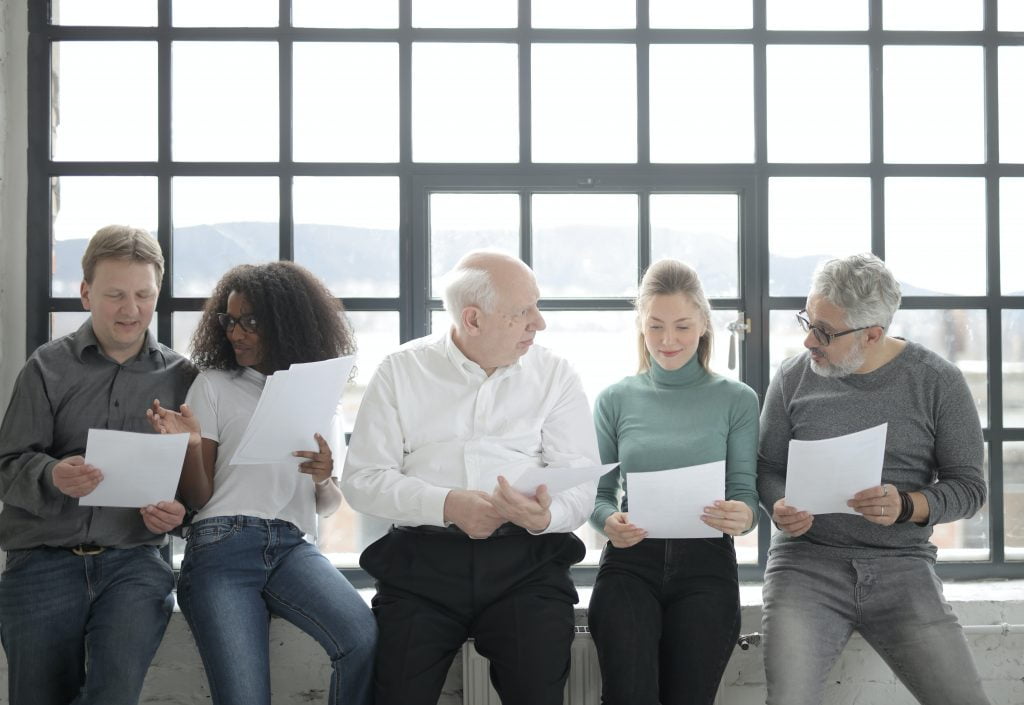 Should I tell my staff I'm selling?
"Change is situational: the new site, the new boss, the new team roles, the new policy.
Transition is the psychological process people go through to come to terms with the new situation."

William Bridges
You can imagine that many staff are fearful of the unknown and the lack of control they have during a business sale. They worry about being made redundant and are nervous of what the future might hold. Will they still have the same job or will their expected career progression be stifled under new ownership?
Consequently, many staff are not informed of a business sale until it is legally necessary to do so. In some cases, literally after the keys are exchanged and the money in the bank.
But it is key to involve some people in your business exit decision because you will need their help. For example
your PA, who may be setting up meetings with buyers
finance director or key accounts staff, who will need to provide accounts, assets, overheads breakdowns
operations director, who may need to demonstrate certain aspects of the business
sales director, who may need to provide robust sales projections
In the case of JP Exhausts it was decided that the senior management team needed to know of John's intentions. This brought about 2 results.
Firstly, the senior management wanted to explore the possibility of an MBO (you can explore what is a Management Buyout here). Uscita were invited to attend meetings with the team to answer questions on the business sale process and to clarify any other issues we could with our experience.
The openness and trust that John had established over many years enabled these to be highly effective meetings. It allowed the team to conclude that an MBO was not right for them at that time.
Whilst an MBO was not the solution for JP Exhausts, it did mean that John had the management team on his side. They were appreciative of the opportunity they had been given to explore the MBO and they had a broader appreciation of the sale process. They also trusted that John would only sell to the right buyer for the continued success of the business. Knowing these facts they were supportive throughout.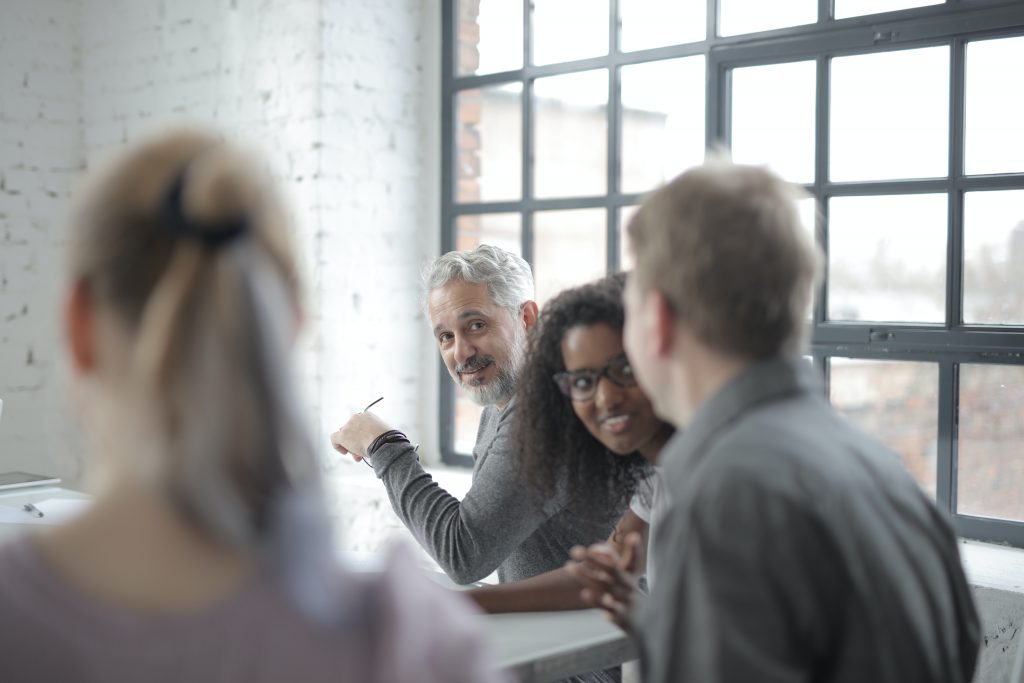 Will a contract of employment help my staff retain their jobs?
There isn't a straightforward answer to this. Employment contracts should lay out the terms and conditions of employment. What you expect from your staff, but also what your staff can expect from their employer.
Whilst many businesses have relied on verbal agreements in the past, this is not recommended for modern business. Documented, signed and dated contracts just eliminate any confusion and add clarity. It also means a buyer knows exactly what terms they must honour for each staff member they acquire.
The hard fact is that an employment contract cannot prevent a redundancy (at sale or any other time). No contract guarantees a job for life.
What it does is clearly articulate the terms of pay for calculating that redundancy and any beneficial terms above minimum statutory rights granted by the business. It also documents entitlements to holiday pay, sick pay, benefits like health insurance, company car and a whole lot more.
Since April 2020 there are also minimum requirements in law to provide a written copy of working terms and conditions to those people classed as Workers or with Self-Employed status working within the gig economy.
What is now considered to be a minimum base level for all can be found in this article from Dynamic HR. Sample employment contracts are readily available on the ACAS website, but it is worth engaging the services of a HR professional to tailor these to your specific business needs.
Where does TUPE fit? (Transfer of Undertakings, Protection of Employment)
There are 2 main options to selling a business. The first is to sell the shares of a limited company to a new shareholder. In this scenario the employer is still the limited company, that doesn't change. Employment contracts are unaffected and simply continue.
In the case of sole traders or partnerships particularly, we are dealing with a goodwill and asset sale. You may sell the goodwill of your business and the assets used to deliver that business (which includes staff) to a new owner.
The new owner will continue trading from within their own company. The company who created the initial employment contract will no longer exist. In the past this left staff vulnerable.
In law, TUPE protects the staffs original employment terms. So when the staff are moved from their original employer across to the new one, they keep all their terms and benefits of their original employment contract (except with regards to pension provision).
The new owner may have their own ideas about employment contracts and benefits. TUPE means they cannot force the new staff onto new contracts without consultation and certainly not if they are worse than the staff's original terms.
TUPE legislation also dictates when staff must legally be informed of their rights when transferring to a new business.
Get anything wrong and you open up the possibility of unfair dismissal claims so it is essential you consult with an employment lawyer or specialist throughout the sale. We can make an introduction if you need one.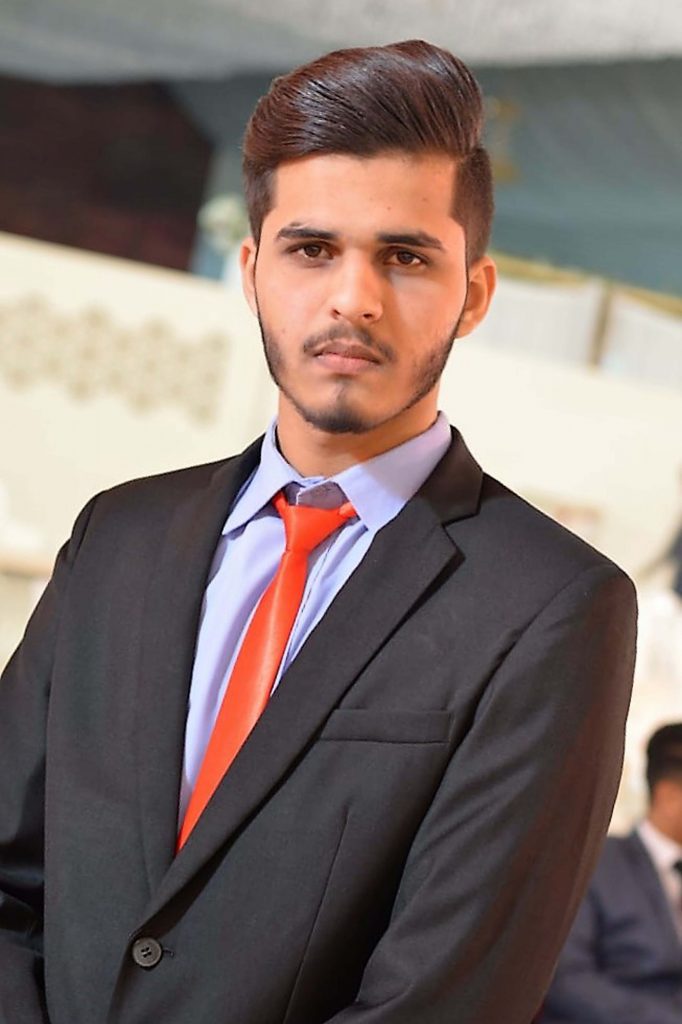 How can I best manage staff uncertainty?
We quoted earlier from William Bridges who created his Transitional Change Model in the 1980s. Claes Janssen's 4 Rooms of Change model came even earlier and there are others too.
Each model identifies the stages a person goes through when moving from the comfortable status quo of everyday existence, through the shock of having a change thrust upon them and then working back, through acceptance, to comfortable again.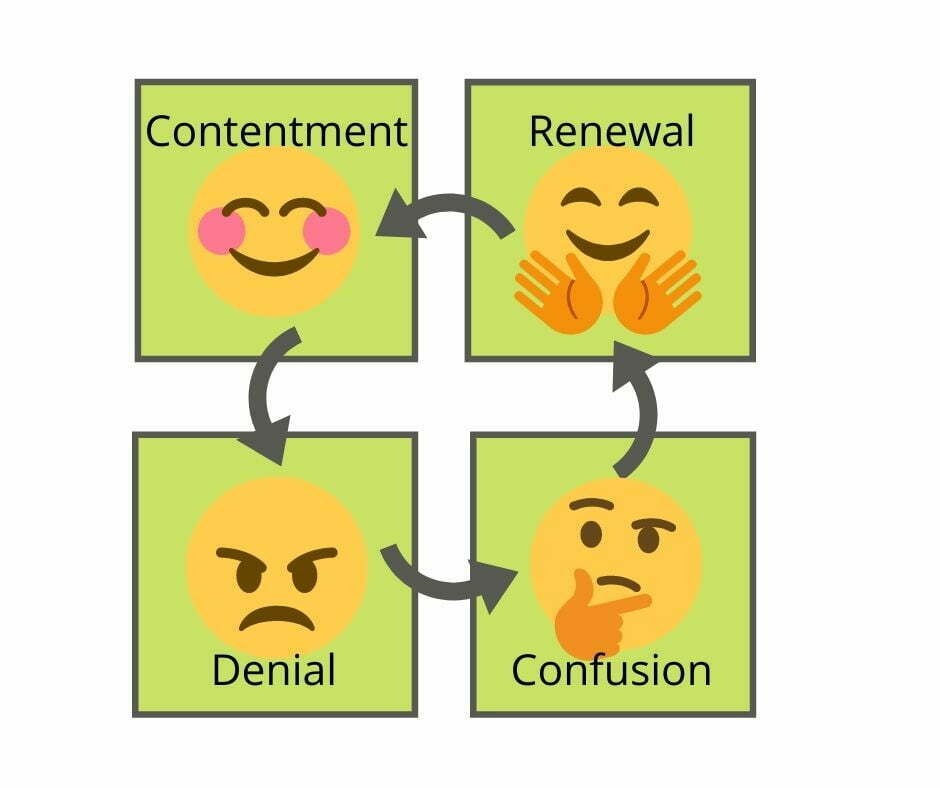 How long it takes for a person to cycle through these changes of transition depends on their personality, their home circumstances and how you, as a boss and as a business, treat them.
It is generally accepted that there are a number of steps that you, as the boss, and your business can take to navigate these transitions. Here they are in business sale terms
1 Clarify the purpose – be honest in what is happening and why.
"My son, who was due to take over the business, was suffering with a long-term illness and so I put everything on hold. Sadly, he passed away and I wanted to retire so I chose to proceed with selling my business instead."

John Parker, JP Exhausts
2 Be factual – don't get caught up in feelings, tell them how you arrived at the decision to sell. It may have taken a number of years for you to reach the decision and they have getting used to the idea in a matter of minutes.
It wasn't a surprise to anyone that John wanted to retire but his planned retirement and succession strategy was devastated with the loss of his son. With no other family to take charge, an open market sale was the best chance of maintaining jobs and continuing the business. But this was a business decision and feelings had to be put aside.
3 Your story – remind people of your own story. How you set up the business; the journey you have experienced; your initial hopes. Then reassure them as to what you are looking for in a new owner and what you hope for the future of the business without you.
John had run the business for 48 years and brought employment to the local community. For a comfortable retirement, he also needed to sell the freehold premises.
4 Their story – invite their comments and feelings. Find out what concerns them. Some will be irrational fears that simply require reassurance.
When discussed with the senior management team, relocating to new premises during a change of ownership was also a major concern for them.
5 Action – actions speak louder than words. If there are some fears and concerns you can resolve immediately, do so.
The buyer, Cobra Sports and Exhausts UK were based 45 miles away on the other side of the Peak District.

"Throughout the sale process, we did face a few bumps in the road but nothing too major. Aside from this, I wanted to ensure my staff remained employed and so sold the business on the proviso that a relocation had to be local. The company now resides in Congleton just 8 miles from where it started."

John Parker, JP Exhausts
Conclusion
To conclude, in the SME business sale market, retaining your staff during a sale and into the business ownership of a new company is vital to achieving the maximum sale price possible for you.
You will have to share your plans with some key people, and when you do open up to your entire staff, they are going to need your emotional support to transition through the change.
However, data shows that business owners who plan their business exit strategy carefully and consider the ongoing future of the staff who helped them to achieve the business they created, are much more satisfied with their decisions afterwards.
Why not take the first step yourself by applying for a free valuation.