This article was originally posted on the 21st October 2016.
Let's be realistic, there are no guarantees when selling a business. You may not be able to find a buyer, sell within a specified timeframe or achieve the price you want.
Just like choosing the best estate agent to sell your home, choosing the right Business Broker to sell your business makes a difference. A good business broker supports a hassle-free, personal service, based on years of experience that improves your chances of a good sale.
With a bad broker, very little will happen.
We believe there are 10 ways in which brokers, like us, can take the pressure off you, when selling your business. If you want to know how to spot a bad broker, we cover that in another article.
Looking for a handy checklist that will walk you through all that's needed when preparing your business for sale? We've created one with all you need – and you can download it here.
1. Valuation reality check
For both seller and broker, valuation is an essential first step. A chance for a reality check.
For the business owner it will give you a realistic idea of how much you could gain financially from selling your business. For the broker, it brings reassurance that the business can attract buyers.
Good brokers will always be able to explain how they reached a valuation and won't just pluck a figures out of thin air. This explanation is your first indication that you have a good broker in front of you. Remember, you can probe and question your broker as much as you want.
To find out more about business valuation methods and which one we use, read this post.
2. Is your business worth enough?
Not every business will achieve a high valuation. Some will be remarkably small, but no less important to their owners.
Consider a small hobby business valued at around £25,000. As the vendor, when the sale completes, you will need to pay your accountant to produce final accounts, a solicitor to complete sale contracts and the broker to conduct the sale. This is before any specialist costs such that might also be needed like asbestos reports or CEPCs.
None of these professionals can do the work for free so there has to be a point where the total of fees will leave the business owner with very little for their efforts.
A good broker will recognise this fact and not force their services. Instead they will talk about methods and techniques that a business owner might try to sell the business themselves and the best platforms to use. A good broker will have a secure pipeline of work and will happily provide some time on the phone to a fellow business owner free of charge.
A lesser broker will be focussed only on the sign up fee and on getting a contract signed. They will give little consideration to the ethics of what they are doing. But they won't tell you this, so get some idea of the professional fees you are likely to have to pay before signing anything.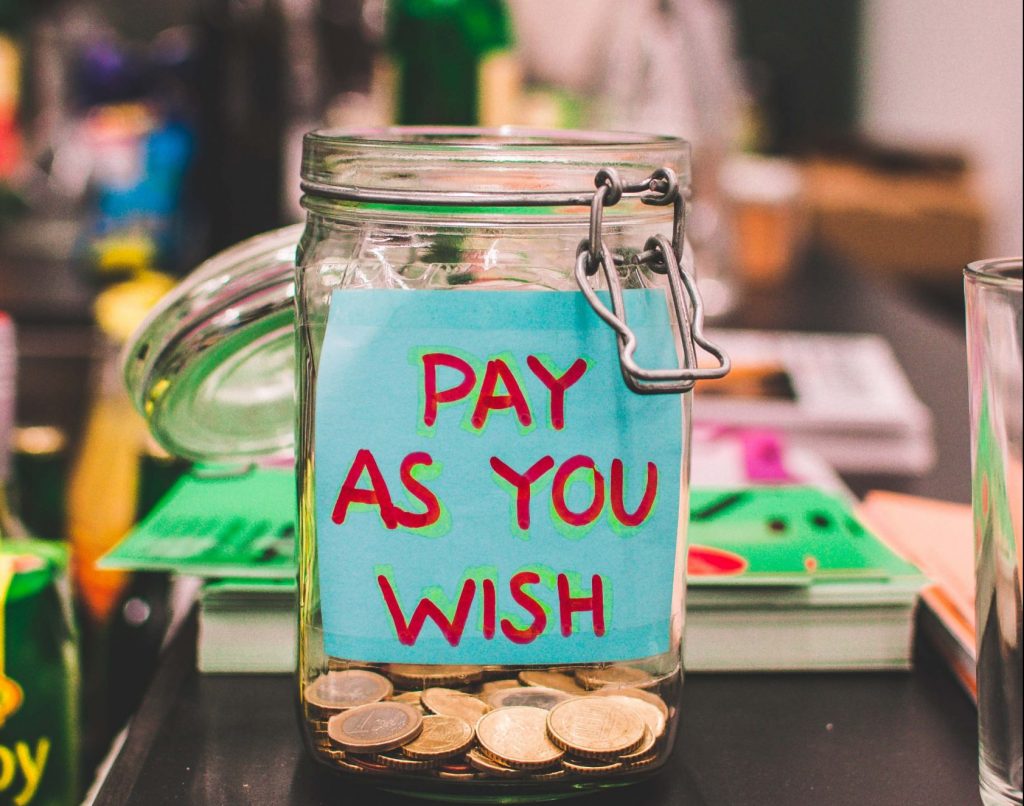 3. Does your broker ask the right questions
During the valuation process, your broker should ask you all the questions a potential buyer may ask. If they don't ask some of the decisive questions identified in our blog from March, ask yourself why. Is it,
your business concept is pretty simple and you are confident they know all they need to, or
their sole role is to sign you up as a client, but they will not be responsible for the ongoing managing your business sale.

There is nothing wrong with larger broker organisations who employ sales teams to sign up clients with secondary admin teams to manage the sale. However, it does rely on excellent communication within the broker company and you need to know who your clear line of contact is.
Once you've signed the contract and paid a fee, who has the responsibility to manage your sale and find you a buyer? Who do you call if you have a question on progress? Who do you call if problems arise? If not the person who signed you up, then who?
The flip side is someone like ourselves who take end to end responsibility for the sale. The person who values the business is the same person who sees it through to completion with you. That means your broker's time may be squeezed by other clients, so you may not get hold of them immediately, but they will respond as soon as possible.
Remember, the questions your broker asks you will feed into the sales brochure they write to attract buyers. They will also need to use that knowledge to create an emotional connection between buyer and business. Even in the modern world, logical business decisions must still satisfy the emotional element of our thinking.
If your broker is not asking you the right questions to begin with, how can they emotionally engage a buyer with your business.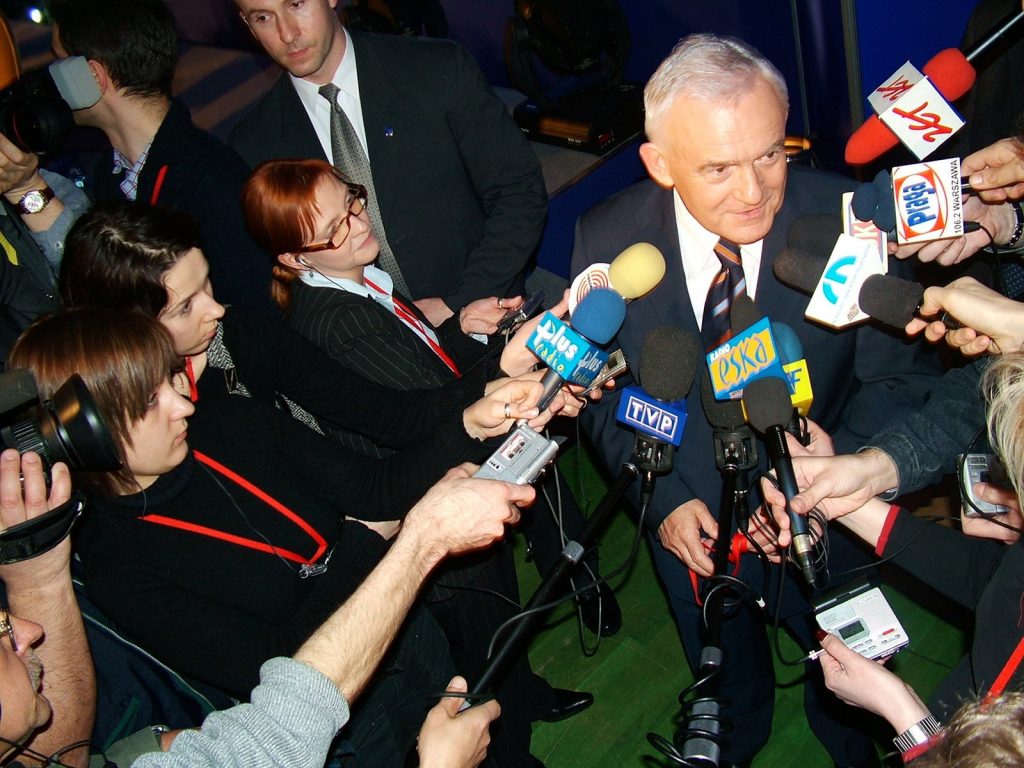 4. Sales listing websites
Once the sales details are written, it's time to list your business online. Good brokers will have a number of different websites to choose from.
Our association with Business Partnership, opens up the major business sale websites used in the UK. Specialist sites can also be used for certain sectors.
This is where a broker does take an advantage over self-managing your sale. Because of the volume of businesses they list, brokers will have power to negotiate group terms with these sales websites. If you are self-managing your sale, you may only be able to justify one website for a limited time. Using a broker will get you on all the major sites, indefinitely.
Where self-managing your sale rebalances the odds, is if your business operates in a specialist sector which also has a major sales website dedicated to it. For example, www.carehome.co.uk which also includes sales listings.
5. Connecting and networking
Good brokers will use their experience and expertise to connect you to the right buyers. Yes, there are listings on websites, but having a strong business network, and an active one, is really important too.
A broker who sits at a desk and doesn't leave the office is less effective than one who get's out and networks with other professionals. Breakfast meetings, lunches and seminars are not just an escape, they have a purpose. You can also add Linkedin to these activities.
Business brokers are a rare breed, often on the receiving end of a comment like
"I've never met anyone who does what you do before".
By participating in events or on social media, brokers are reminding other business professionals of the work they do. So when their next client mentions they want to diversify their business, or break away from corporate life, introductions follow.
So good brokers will be able to talk to you about their network. You will be able to see if they are active online. You will be able to tell if your business sale will benefit from the network they nurture.
You should also take advantage of their network. If you need a referral into an accountant, solicitor, wealth manager, insurance broker etc, ask for one.
6. Are you paid to manage enquiries?
Consider who will be responding to the enquiries that come in for your business sale. Have you got time to respond to these yourself? What is it worth to you to have a broker take on this responsibility?
Consider your hourly rate. If you charge your own time out at £200 per hour, do you really want to be doing the menial role of replying to enquiries. That's a £20 per hour admin job you can easily let your broker handle.
It's only worth your time to get involved when those initial enquiry activities progress to something more serious.
The sole purpose of a good broker is to get you a good deal. Their commission depends on it. Ask how they vet buyers to weed out those who are time wasters. Brokers want to get to the serious, well funded buyers as quickly as possible.
The use of a broker does not work if you like to keep control. If you find it difficult to delegate tasks and are always double-checking work completed by other people. It could be a disastrous relationship.
A broker needs a degree of freedom to get on with the job at hand, within the terms of business agreed. They can't do that if most of their time is spent managing a needy client. If you can honestly recognise this in your personality, a broker may not be your best route to market for you.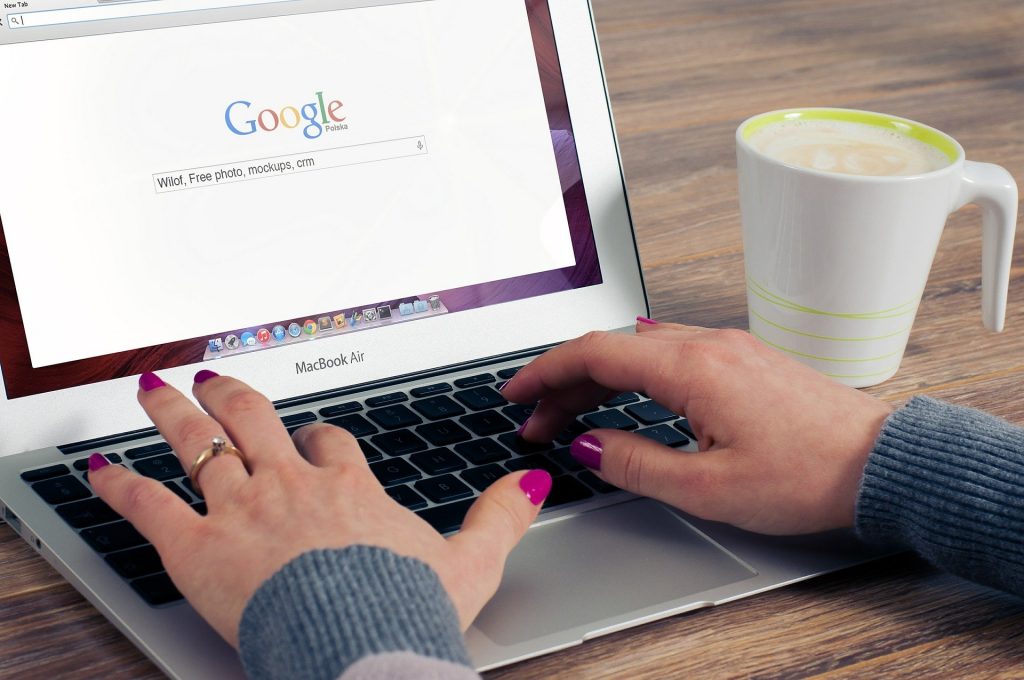 7. Support during meetings
Once the genuine buyers have been identified, your broker will arrange for them to meet with you in person.
You may have held hundreds of business meetings in your lifetime, but you may not have sold a business before. Your broker should be guiding you on how to conduct the meeting, what to expect out of it and setting objective outcomes. Ideally, they will be present with you for support, diaries allowing.
It then becomes your broker's job to follow up with the potential buyer after the meeting, provide additional information and nurture them towards making an offer. It's a lot of voicemail and email exchanges you might not have the time to do yourself.
8. Offers, offer terms and counter offers
As business people, we are all immeasurably capable of negotiating our own terms of sale. If you can guarantee an amicable relationship throughout your sale, fabulous.
Sometimes, things can get a little acrimonious. There is also the matter of handover. If you fall out with your buyer in a big way during negotiations, but still have to work side by side during a handover, its unpleasant.
Using your broker as a buffer during negotiations preserves a better working relationship for handover. And if it is you that needs reigning in, your broker will do that too.
Only this week we have had a party to a deal threatening to pull the plug on the entire thing for a discrepancy against target of £3,000. We had to gently remind them that the deal was worth £360,000, so they were effectively throwing away £357,000 and it was their own target that had been missed.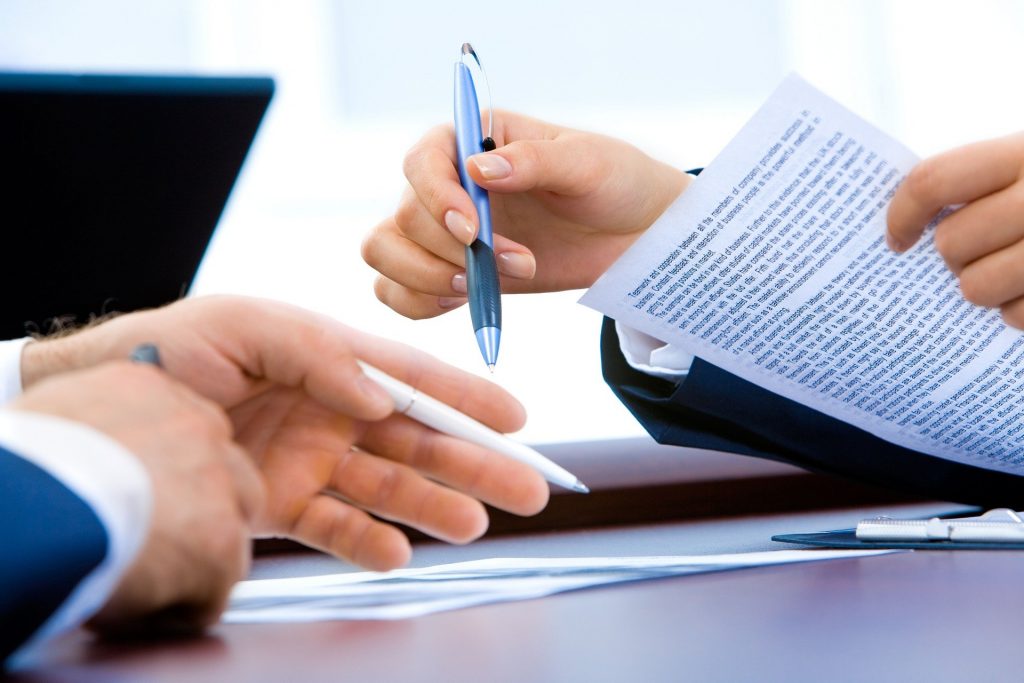 9. Great offer but can you afford to pay it
Another great use of a broker is to gather the evidence that a buyer is well funded. These days, bank references have pretty much disappeared after their wording became so sterile as to be worthless. Yet we have to be sure the offer that has been made to you can be backed with cash.
You will understand that a buyer may not want to share their bank statements with you, the vendor, but they will disclose them to a broker. The professional position a broker takes within a deal assures confidentiality to do this.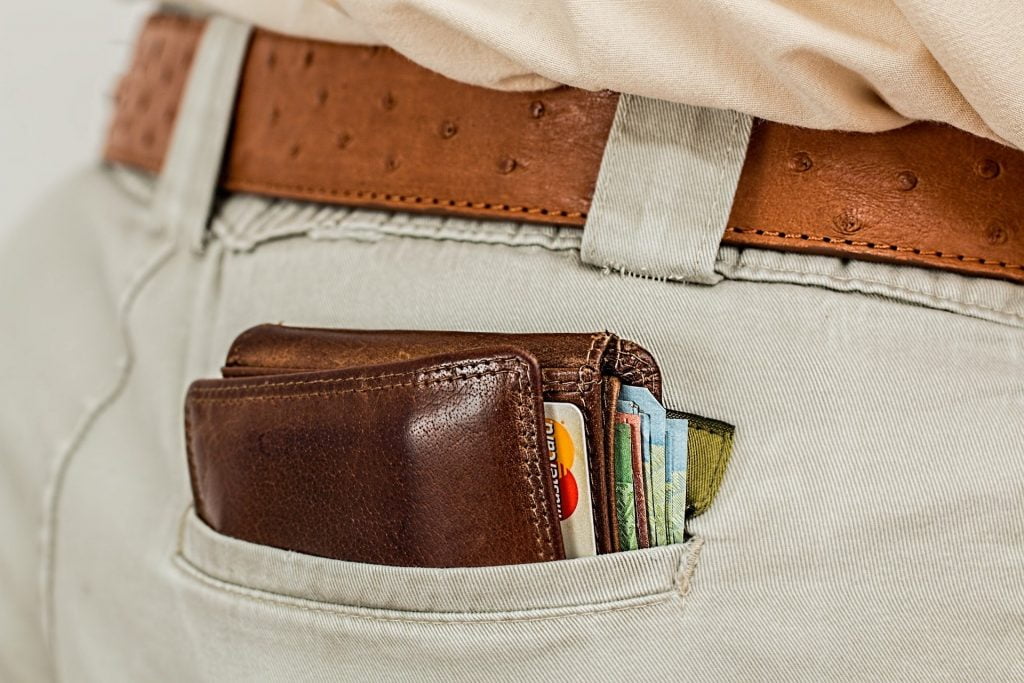 10. It doesn't stop until the sale completes
In a lot of respects, the work to sell a business only begins after an offer is agreed. The time between offer and completing is the most critical.
Good brokers remain an integral part of the deal at this point being the central pin who has had detailed conversations with vendor and buyer. They know the terms of the deal better than anyone and they know the information which has been disclosed on the business.
They will put themselves into the mix of solicitors, accountants and landlord at this point to ensure nothing stalls. To ensure that any issues or problems which come to light are resolved quickly. To keep everyone working towards the completion timescale.
A broker will work harder in these few weeks than at any other time throughout the sales process.
Conclusion
There is no rule of law which says you have to use a business broker when selling your business. If you decide to use one, the biggest contribution they will make to your day is time based.
So if you are a semi-retired CEO working 2 days a week in your business, you have the spare time to manage and conduct your own sale.
If you are still an integral part of the day to day running of your business and time poor, we simply wouldn't recommend trying to manage your own sale. You don't have the capacity and if your sale doesn't suffer, your business will because something will have to give.
So in reading this piece, consider each of these 10 items and whether you have the time in your working week to manage them yourself.
If the answer is "no" please use the services of a broker or at least let's talk it through.