This article was originally posted on the 16th of December 2016.
---
In a moment of insanity a while back, I found Paul deep in conversation with Santa. Their discussion centred around the Value Builder System™ and how Santa's own business would score, if he ever decided to sell up and retire.
Before we get into that evaluation, here's a quick reminder of the 8 business drivers that increase value for a business sale;
financial performance
growth potential
the Switzerland structure (over-reliance on particular segments)
the valuation seesaw (cashflow)
recurring revenue
monopoly control
the customer satisfaction score
hub & spoke (over-reliance on you)

To say Santa has a unique business model is an understatement, but with the belief that we can all learn something from any situation, we were sure there were some aspects we could all learn from. 
So here is our assessment of Santa's business model and some quick wins that we can all consider introducing.
Looking for a handy checklist that will walk you through all that's needed when preparing your business for sale? We've created one with all you need – and you can download it here.
Financial Performance
As a commercial business, Santa does not do well in this category. Let's face it, he is paid in mince-pies, cookies and festive drinks. There is no monetary exchange. Far from being an antiquated approach to business, swapping goods and services in this way is seeing a resurgence.
With the rise in conscience for sustainability and minimising waste, bartering harnesses online and social media platforms to provide alternatives to cash payment.
For Santa, whilst this works perfectly for his business, but he has no evidence to support the transaction. Financial records and strict accounting are a must have for every business sale.
If there is one action you can take right now, get involved with your financials and produce regular reports from your accounting system that a buyer will want to see.
Growth Potential
Santa already provides for every available customer in every corner of the world. There are no markets left to conquer. For Santa, growth has been maximised. What's more, every single child gets the same quality of service and delivery.
For the rest of us, growth comes from expanding into new markets, new geographical areas or by introducing new products or services.
The one action I want you to work on is consistent delivery.
Consider whether you deliver the same standard of product or service to every single customer, or does it depend on which employees are on the job that day?
Inconsistency will restrict your business growth and even lose customers. Consider yourself to be the customer. If you're not sure whether you will be receiving an A+ service or C-, why would you continue to put your cash through this business.
Document procedures and the perfect route transactions should take. Involve your employees to ensure they are fully aware of the reasons for your approach and you are on a much more secure pathway.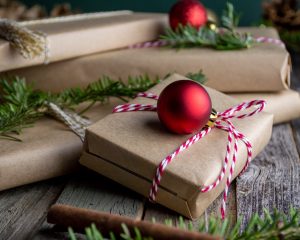 Switzerland structure
Switzerland structure is all about business neutrality. Over-reliance on any one customer, supplier or employee drags down business value. To generate a higher value on the sale of a business, you need to build in options.
For Santa, he has an ample staff of elves working on the manufacture of toys. He has an endless supply of customers, with new births replacing those who enter into adulthood each year. If there is one area for improvement, it is with supply.
Supply for Santa is a bit of a mystery. There is magic in the air. For less magical businesses, supplier management is just as important as managing employees and customers.
If 2020 has taught us anything, it is that no business is immune from catastrophic events affecting trade. Early on, we saw it in the ability to resource PPE. Latterly, it has been demonstrated in the vast number of business closures.
If your own supply chain suffers with the closure of a key supplier, you need to have a trusted back up to fill their place.
The same goes for key staff and big spend customers. You need to protect your business from the consequences of those key people leaving, closing or not buying from you any longer.
Oftentimes, as a business grows, we lose track of the dominance some of these business relationships take. So the one action to take right now is to discover what percentage of your income is reliant on your largest customers, suppliers or particular members of staff.  You are aiming for nothing more than 20%. It may help to imagine how long the business could last if they disappeared overnight.
Valuation Seesaw
For Santa, this is another positive one. Even though his payment of choice is unorthodox, he get's payment at the point of delivery. No waiting 30 or 60 days for payment. He is shrewd with his arrangements.
In a standard business cashflow is King. You need to be seeking payment at the point of delivery. You should also be looking for other opportunities to keep cash flowing into your business.
Deposits on order/booking
Progress billings for high value, long term jobs
Subscription models
Bundles/deals to encourage upselling
Don't forget that cashflow is about the money flowing out of your business too. If we removed the magical creation that goes on in Santa's workshop, another business would need to buy in the raw materials to manufacture those toys. That's cash paid out to suppliers on day one. Yet, if it takes a while to manufacture, distribute and then sell your products, you may not get the cash back in from the sale of those items for a long time.
Meanwhile, your overheads of wages, rent, utilities keep presenting themselves with annoying regularity.
The one action to be done here is to produce an accurate cashflow forecast. There are plenty of templates available online, or through your accounting packages. If you still find it daunting, get some help in from your accountancy firm or perhaps barter with them to trade services.
Only knowing when your cash is likely to flow in and out  can you be sure you have a sustainable business.
Recurring Revenue
Another topic that Santa has covered. A child is born and he has them as guaranteed customers for at least 7 or 8 years. Same transaction each year without fail.
In the business sale field, if you can demonstrate to a buyer that your customers return without fail, you have their interest. If you can demonstrate those same customers are paying you by STO or DDR for a specified product or services, that is even better.
Finally, if there is an opportunity for a buyer to overlay their own services with the opportunity of an upsell, you really will have their undivided attention.
What might work well for Santa is a move away from his philanthropic approach to business to a model such as Amazon Prime. One affordable, recurring payment each year to cover all Christmas presents. Or he could upgrade the sleigh and reindeer for something a little more modern.
Your action is to review your market with recurring revenue in mind. Find out which of your competitors or near competitors offer revenue models that might work for your business.
Just because your way of selling has always worked for you, doesn't mean you shouldn't experiment with new approaches. Many quite large businesses were caught out without a fully functioning e-commerce website during 2020 because their sales had always been over the counter. They were strides behind their competitors as soon as lockdown was announced. Don't let this be your business.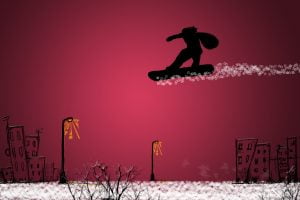 Monopoly Control  
If you believe in the magic, Santa has a monopoly on the business of bringing joy at Christmas. He may have several names across the globe, but for the Christian faith, he is the man.
There is no alternative. No one comes close to delivering what Santa's business delivers and as a result, he has autonomy on pricing. He could set his own pricing and charge whatever he wanted, because there is no alternative. As it happens, he chooses to sell for milk and cookies.
We'd all like to hope that the business we start from our garage or back bedroom will turn into something like Amazon one day. The chances of this happening are slim, but you can become the go-to business for your sector, demographic or area.
When you can demonstrate that you have a point of difference that customers want, and cannot get elsewhere, you move up the scale for monopoly control.
Whether you are the sought after hair salon in your town or you're the hairdresser to the stars, your marketing should make the most of your point of difference and should deliver something that customers are looking for.
So your action on this element is to review current marketing. Take a fresh look at what is communicated to your customer base, how you present your business compared to others and whether it gets across your point of difference. Why people should buy from your business and not the next.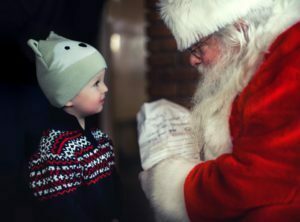 Customer Satisfaction
Santa has an ability to know exactly the right present for every person. An ability I am sure many of us would like to possess. On the rare occasions that customers are less than 100% satisfied, it is because they are on the naughty list. It is a consequence of their own actions.
For the rest of us, if there is one action to implement, it is knowing the satisfaction levels of your customers.
Most businesses simply don't ask.  They assume that few or no complaints mean satisfied customers. This is just not true. Many people avoid confrontation and complaining about a service which is less than perfect is a confrontation they will avoid. They won't tell you there is a problem, you just won't see their business again.
Simple surveys, tick-boxes, phone apps are all at your disposal. Get some real feedback data collected.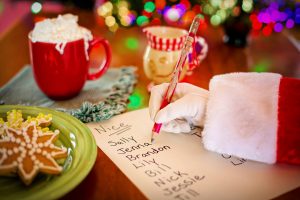 Conclusion
Santa comes out of the Value Builder assessment pretty well, but he does have a unique product offering which is unrivalled.
For the rest of our more traditional businesses, there are just 8 quick actions to get you started. Why not give them some thought this Christmas.
If you're serious about selling your business, or at least ensuring that it is sellable when you need it to be, take your own Value Builder Score now and see where your areas of strength and weakness lie. Drop a message to us and we will provide your personal and confidential survey link by return.
Merry Christmas.