Vendor financing is commonplace. We all use it all the time. We place an order for goods or services and are given time to pay.
The generally accepted definition of vendor financing is
The lending of money by a vendor to a customer who then uses that capital to purchase that specific vendor's products or services.
Vendor financing with the sale of a business is the same, but with larger sums involved and a longer payback timeframe. It is one of the business exit strategies available to you.
Looking for a handy checklist that will walk you through all that's needed when preparing your business for sale? We've created one with all you need – and you can download it here.
Is vendor financing common in business sales?
Vendor financing is increasingly commonplace, especially with larger deal values.
Like everything, it has its place if the circumstances are right and you can mitigate the risks that come with it.
Why use vendor financing?
There are two sides to this, as you would expect.
For the vendor it is often used when there needs to be a quick sale. This can be driven by personal or health circumstances of the owner. It can also be because the business is on the brink of collapse and needs an injection of new business expertise – fast.
For the buyer it is sought because they don't have the full cash available and don't want to borrow from traditional lenders (or can't). It can also be that they see a risk in the business which holds them back from making full payment.
How is do I get my cash?
As vendor, you are offered a proportion of the offer price at completion with the rest coming later on. The later payment can come in a number of different ways.
1 Deferred payment – The vendor is asked to act like a bank. You are promised the balance payment at a later date, in full.
2 Earn out – The vendor is asked to take part payment on completion because the buyer perceives there to be a risk in the business. As future earnings come in which disprove that risk, so the vendor receives further payments.
3 Share options – The vendor accepts a payment at completion and the rest is made up by way of a retained shareholding in the limited company being sold. Alternatively, they take stock in the company making the purchase. That stock is then available for them to liquidate at a time of their choosing later on.
Let's look at these in more detail;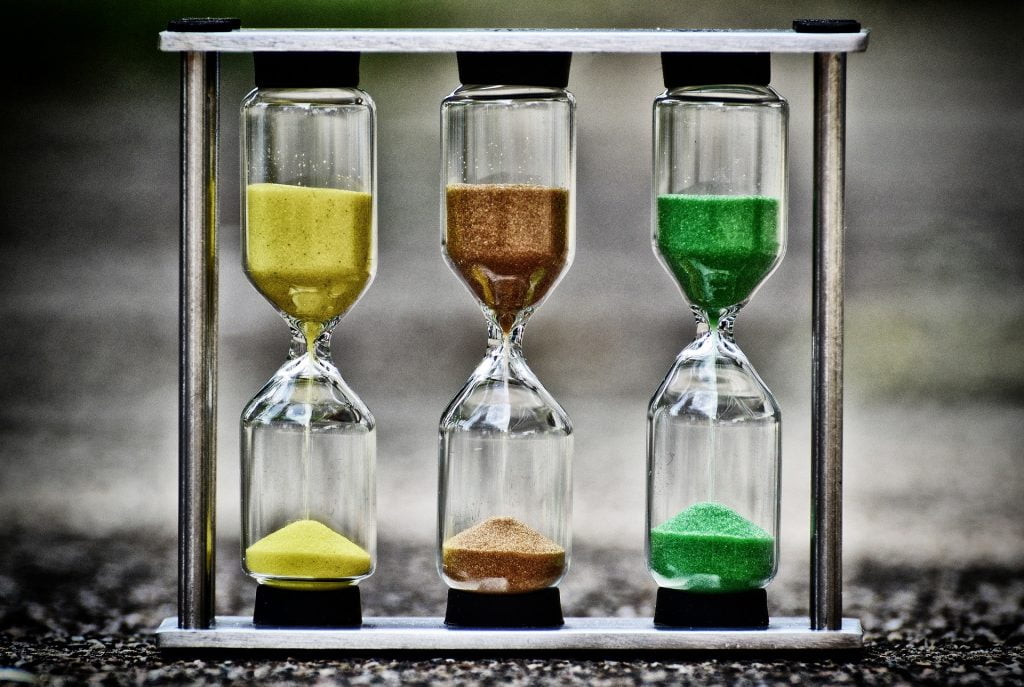 1. Deferred Payment
In this, the vendor really is just replacing a traditional bank. If you were the bank, you would have a loan agreement, interest rates and security to fall back on. You need to consider all of these for your own vendor funding too.

Engage a commercial solicitor who can draw up the legal paperwork that will protect your lending. Think about
interest only or capital repayment
term of the loan
will you be repaid by regular instalments or in one or two lump sums
will you hold security over property or accept a personal guarantee from the buyer
what ongoing reports or accounts must the buyer provide you with so you can monitor the business performance whilst in the position of lender

Just because this is a private lending arrangement, don't skip on the detail. Get the best advisors to work through the deal with you.
Example: Sale of a specialist repair garage to an employee
In 2019 we represented the owner of a service repair garage specialising in a particular niche brand. Already at retirement age, the owner also had a number of serious health issues to address.
The perfect buyer was the manager who had come into the business some years previously and helped to turn it around during a bumpy time. The manager knew the business inside out. They knew the staff and they knew where the business could go next in terms of expansion. They also had the appetite to take control.
Only issue was that they had no money.
Because the vendor knew them well, trusted them and believed in their abilities, a deferred payment deal made. After an initial downpayment monthly instalments were agreed until the debt was fully repaid.
2. Earn Out
In this scenario, the buyer has the cash to purchase, but doesn't want to lay it all on the line. Often they see a risk in the business which they want to eradicate first. Sometimes it is because they are managing their own cashflow within an existing business.
Earn out's don't often come with interest charges and security because they are not guaranteed. The vendor is only due to receive their money if certain trading milestones are met.
Many perceived risks can be removed from a business when it is run well. Prove to a buyer that there are no risks and you reduce the chance of being offered an earn out structure. To do this, start your exit strategy planning as soon as you can.
Example: Service business in 2020
In 2020 we helped a client sell their service business. Like many businesses, the Covid pandemic had shut down the operation. All their work was on site and they simply couldn't deliver.
As lockdown eased, the schedule began to fill again. The work was not cancelled, simply postponed, but there was still the threat of further lockdowns.
The risk to the buyer was that the business would not recover to pre-Covid levels of turnover. To minimise this risk to the buyer, a sum was paid at completion and an earn out will run for 2 years or until pre-Covid trading levels are reached again. As the vendor has confidence that this will happen, they accepted the deal. Payments will be calculated as a percentage of fees earned by the business and paid monthly. So as the business returns to normal working and the diary fills again, the vendor earns the balance payments.
3. Share Options
You may have seen this scenario play out in movies more than anywhere else. A bigger company purchases a smaller one. Partial payment is made in cash, the rest as stock or shares in the buying company.
The idea is that share values will increase as the buying company grows with their acquisition. As vendor, you then liquidate your shareholding when you want.
If the company buying your business is a recognised, listed company, this could be a good investment. It is less likely to be acceptable for privately held companies whose value is less clear.
The biggest problem with vendor financing
Cash is king, as they saying goes. With any type of vendor financing any number of things could happen to derail the future payments you expect to receive. You are only guaranteed to get the money paid to you at completion.
If you are happy with the cash at completion and consider the rest to be icing on the cake, great. If you are reliant on those additional payments, these options may not be right for you.
That's it. The biggest problem. Even the smartest contract and best legal advice cannot foresee some business failures. If that happens, you are just on a long list of creditors along with everyone else for payment.
Trust, trust, trust
First and foremost, do you trust the person buying your business? If you have any doubts to their character, past work history, truthfulness or ability to take over your business, think twice. If they borrowed £1,000 from you, do you think you'd get it back?
Key to remember is that whilst you may still be owed money on the agreed deal, you have handed over control of your business.
Almost every contract of sale will state that if the buyer does not meet the terms of the sale, the vendor can re-assume control of the business. Looks great on paper. Looks like security, but if you wanted to continue running your business, you wouldn't be selling it.
Example: Convenience store swindler
Thankfully, we have only come across one example of misplaced trust in our years as business brokers. This is down to the diligent vetting process we have with buyers. We have the story below to thank for setting that approach.
Some 12 years ago we received a call from a 3rd party. This was an accountant on the search for clues.
The story went that a particular person had been targeting small, family owned convenience stores in Lancashire. They would flatter the business owners with an above value offer price so long as they could take a deferred payment. There was some backstory of cash being overseas and notice to liquidate an investment fund already having been set in motion.
The vendors would agree to take a very small payment, almost by way of a deposit, the keys handed over. We have to assume that a commercial solicitor was not involved.
The MO of this buyer was to enter the premises, change the locks and immediately strip it of all valuables. Stock, shelving, till systems, fridges. If it wasn't nailed down, it went.
The vendors had been tipped off by some neighbours of the suspicious activities going on, but a few short days was all this buyer needed and the store gutted before they got to it.
The vendors received no further payments, but could assume ownership of the business again as per the contract clause. That business was now an empty shell of a building. It would take thousands to refit and restock, as well as time. Rather than being security they could rely on, what they re-assumed ownership of was debt and a large headache.
And the call from the accountant? He was doing them a favour trying to trace this buyer by contacting business brokers to see who else they were trying to defraud. Shame they hadn't sought his support before accepting a dubious deal.
Pro's and con's of vendor financing
After trust, here are some pro's and con's for both parties.
Offering vendor financing will undoubtedly create more interest in your business sale. You are opening up the sale to people with less funding. As a consequence, you also open up your sale to those only looking to make a quick profit who don't have the long term interests of your business and staff at heart.
Negotiations are easier when one party knows they can borrow from another. You may not get hung up on the small details quite so much. You may even get a higher price offer. You need to ask yourself whether the buyer is simply flattering you into a deal which serves them well, but not you.
Having no third party lender involved will speed up the sale process. Yes, perhaps. Make sure your due diligence for the lending is not skimped on. That all the terms & conditions of lending outlined earlier are watertight and protect you.
Some would say taking deferred payments offer certain tax benefits. This may have been true in the past, but less so today. With Capital Gains Tax you are charged the full value of the sale of your business. You can choose to pay the total at completion, including any vendor funding element. Or you can choose to pay the deferred value when it is actually paid. If changes are then made to CGT rates, you might be a winner or you might lose out. HMRC will not compensate you for having chosen what turns out to be the wrong timing for settling your tax bill.
Similarly, if you accept shares as part payment, their value can go up or down. You have to be willing to accept the outcome, whatever it is.
Conclusion
Vendor financing or vendor funding is always going to have its place. It does, unfortunately, bring the worst of society to those opportunities making it hard to tell the good guys from the bad guys. But if you have trust in the buyer, it could be the sale structure for you.
Start planning your exit strategy as early as possible to give yourself more options when you do sell.